Harry Jho LLC is a law firm specializing in prime brokerage, OTC derivatives and securities finance. The Firm is a trusted advisor for banks, hedge funds and industry groups seeking to manage their trading agreements and counterparty risk.
The Firm's leading role in the equity derivatives markets is reflected in its long-time representation of the International Swaps and Derivatives Association, Inc. (ISDA). Most of the flow OTC equity derivatives contracts in use today are based, in whole or in part, on forms produced by the Firm.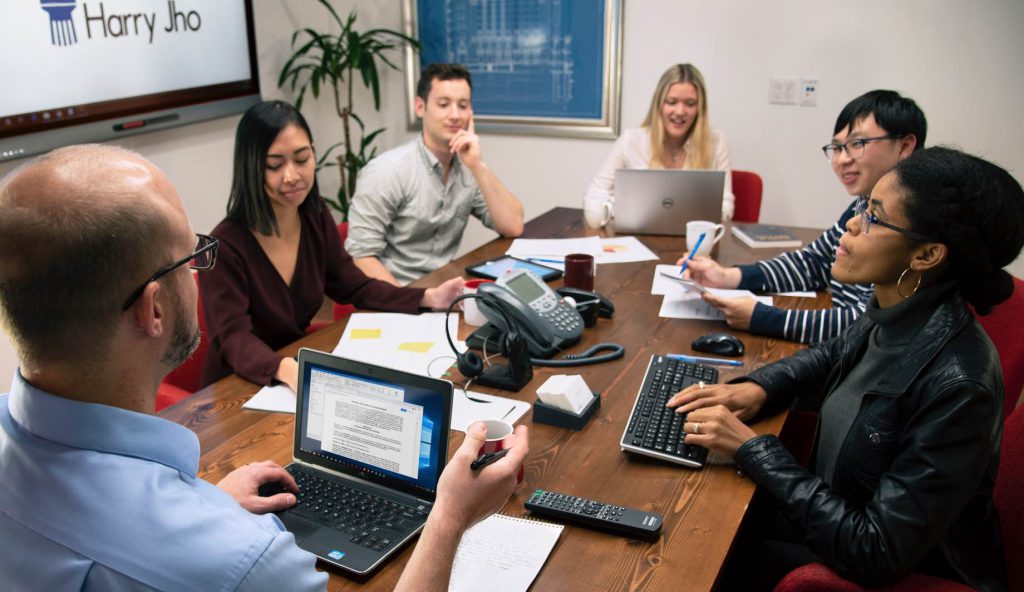 Our Operation
Dealer and Funds Teams
The Firm is comprised of a Management Team and two separate practice groups; the Dealer Team and the Funds Team. The practices are:
Independently managed, each by a separate Partner;
Independently staffed with Legal Analysts and;
Physically separated.
What Makes Us Unique?
Our practice focuses on the negotiation of trading agreements, an area where we maintain an exceptionally high level of expertise.
Our Firm's structure is modeled after the in-house legal departments at major dealers, allowing us to most effectively support our bank and hedge fund clientele. Our Partners serve in a senior advisory capacity and leverage in-house legal staff, while our Analysts leverage the in-house documentation unit.
Training
In addition to working alongside our Partners, who have worked in-house at the major dealers and have a deep understanding of the business and operations of trading firms, our Analysts undergo a rigorous training program, which has been developed in-house over the last decade.
After completing training program, Analysts are frequently seconded to work on-site with both buy- and sell-side clients.
Security & Data Storage Management
We take great pride in providing a secure environment to house our clients' documentation and private data. In addition to physical separation, our operation has implemented information barriers between the Dealer and Funds Teams, including:
Restricted file access between the teams;
Separate email domains and;
Separate data storage security groups.